An Intimate Workshop Limited To 20 Photographers
More clients, more leads, step by step process to marketing successfully on a shoestring.
Instant boost strategies that will bring clients in NOW.

3 Days Of The Most Valuable Photography Marketing Strategies You Will Ever Learn.
Learn how to find and attract the clients you want. Market towards high value photography clients right from the start. Join us and find out how.
A Workshop That Changes Photographer's Life.
This workshop will teach you how to consistently attract better clients into my business who want to spend money on photography.
Contact Us:- [email protected]
---
Understanding Your Market
What is an avatar.
Who is your avatar.
How to find your avatar and connect with them.
Building marketing that speaks to your avatar so that they notice you.
The 3 ways to grow your business and which ones to focus on.
---
Marketing Opportunities Uncovered
Discover the opportunities right under your nose and how to approach them.
Building alliances with other businesses.
Which businesses to choose that are right for you.
Flow-charted systems that walk you step by step through how to make it happen.
Building networks that feed your business.
---
Your Marketing Material
Marketing Psychology.
How your client sees what you put out.
Wording that works for you.
Designs and templates explained.
The theory behind attracting the right client with your marketing material.
The importance of the right photo selection on your marketing.
How to use your marketing material to collect data.
Overcome alliance objections with the right marketing.
Making your marketing easy to use for alliances.
What works and how to implement that into your business.
---
Categorising Leads
Learn the system that allows you to know which leads are hot, and which or not.
Spend your time wisely getting in touch with the high value leads.
Priorities your time and who to contact so that you maximise each lead source.
How to recognise time wasters.
How to recognise your ideal client.
How to say no without saying no to a lead.
---
Referral Based Lead Generation & Repeat Clients
Creating past client programs that attract new clients for free.
How and when to get in touch with past clients so that they refer you more often.
What makes clients raving fans of your business and how to leverage their enthusiasm.
Exactly when and how to stay in touch so that you get repeat business.
Setting up the client's experience so that they use you more often.
Discovering opportunities to get clients coming back for more, more often.



Here's What You Will Discover
3 Exciting days with me and other like-minded Photographers.
AGENDA
Leveraging off current oppurtunities
Discover where you are leaving money on the table.
Find the opportunities right under your nose that you have never considered valuable.
See how you can easily build your business by leveraging these opportunities as marketing tools for you business.
Strategic Alliances
Building on the uncovered opportunities.
Which alliances work best.
How to approach them.
What makes a good alliance produce high quality leads.
Converting alliances into lead generating machines.
Preparing for the Design Consultation (The IPS – In Person Sale)
Workflow and system giving you step by step processes to follow.
Your Ticket To Quick Start Marketing Workshop Includes:
Small Group = Personal Attention
Each workshop is unique because of the people who attend. We keep the groups small so that you leave with personalized information for your business. This is so valuable to you and so important to us.
Worksheets & Handouts
Creating your studio manual has never been so easy. Steve has systematized the experience and built custom workflows for you to take back and follow when you are home. Helpful for staff or just for you to remember the steps.
Practical, Proven Information
Each workshop is unique because of the people who attend. We keep the groups small so that you leave with personalized information for your business. This is so valuable to you and so important to us.
Life Long Friends
Working on your own most of the year means that you need time to bond with other photographers in the same situation as you. During the workshop you will build strong friendships with the other attendees as you have fun learning.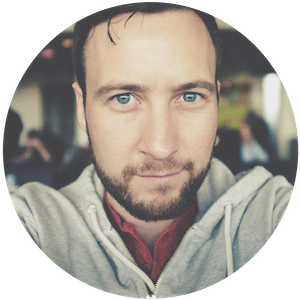 "It is so - so -so amazing what happens when you make photography about the people who are in front of you. I cannot believe what I have learned from Steve Saporito and Kelly Vanyai. True Wisdom. I feel like I can pierce through all the lies that people are telling me and get to the heart of what they truly desire, deep, deep down. And most of all damn, it is FUN!"
- Ben Chernivsky, This is Feeling Photography, Gifyyy Photo Booth, Chicago
Secure Your Spot At Quickstart Marketing Workshop
So if all of this sounds like you, and you would like to be considered for the next upcoming workshop to join the ranks of some of the top photography businesses. We are looking for people who will get heaps of value and growth from this workshop, so if after reading your application we think this might be what you need, my senior advisor Kelly will jump on the phone with you to discuss.

On the phone we'll discover whether you qualify and if this workshop is indeed what you need given where you're currently at in your business, plus we'll answer any questions that you may have and discuss the various options available for joining this elite group of photographic entrepreneurs at this workshop. And if not, no hard feelings either way. We'll shake virtual hands and part ways, friends.

Please note that spaces are very limited and completing an application is no guarantee of acceptance. Complete the form to take the next step now, and let's see if this is what you need to grow your business 1,000% faster.

We look forward to talking to you soon.
Contact Us:- [email protected]